Is your favorite organic company owned by a huge corporation or is it truly organic and independent?
When it comes to this growing movement for clean food, we have to take the good with the bad, something that millions of consumers wrestle with every time they head to the grocery store.
As our favorite organic companies have grown, many of them have also been gobbled up by huge corporations, many of which do not have the best interest of the organic consumer in mind.
These companies usually say that their goal is to reach more customers, but oftentimes that ends up being a double-edged sword.
10 Companies Owned by Huge Corporations
While most organic companies pledge to continue their high standards of organic purity upon being bought out, it doesn't always work that way in practice.
For example Silk, a popular almond milk brand, actually switched from non-GMO to GMO soybeans without telling their customer base upon being purchased by WhiteWave, a spin-off company of the massive pro-GMO corporation Dean Foods.
At the end of the day, buying organic is always a smart decision. But as the Silk and other stories show, buying small and local is usually the best decision.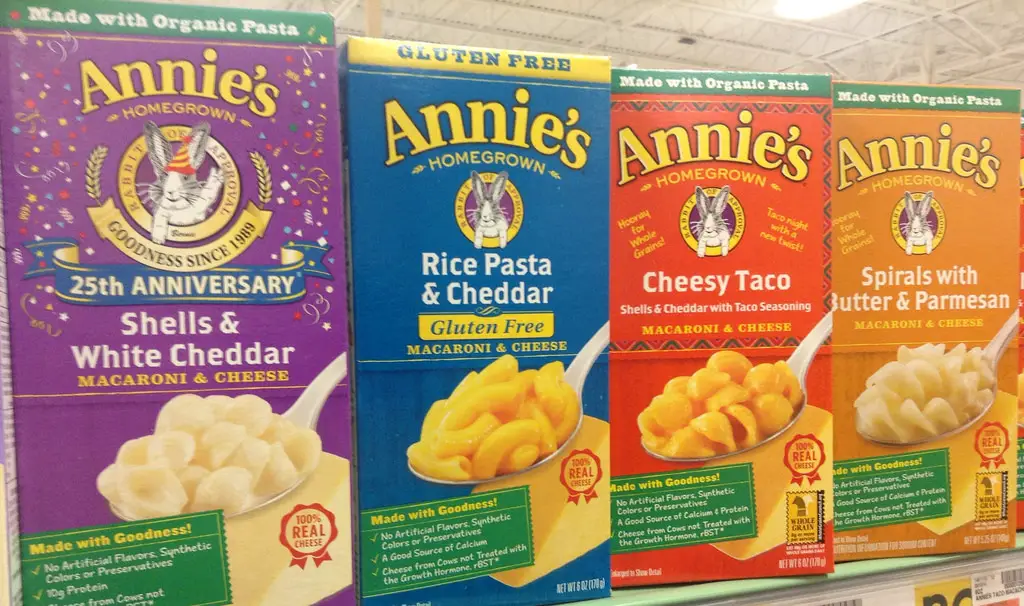 Annie's Homegrown is now owned by General Mills, a company whose CEO wrote a letter asking to have GMOs called "natural."
With that in mind here is a list of 10 organic favorites you may not know were bought out by huge corporations:
1. Annie's
Not to be confused with Amy's Organic, Annie's, a company beloved for its fine mac-n-cheese and other products, was bought by General Mills in late summer 2014, much to the chagrin of its loyal customers.
Be warned that this company uses a lot of non-organic cheese products and does not state whether the cheese comes from cows that were fed GMOs. Annie's says they work to source non-GMO ingredients but animal feed is something that doesn't necessarily fall under this umbrella if it's not organic. 
2. Dagoba Chocolate
 What looks like a small independent chocolate company is actually owned by the largest of them all — Hershey's. While the parent company is coming around by making some of its top items GMO free it's worth noting that there are plenty of truly independent brands to choose from instead.
3. Cascadian Farm
Offering excellent value for budget organic shoppers, Cascadian Farm has become a mainstay. But most still don't know the company was bought out by General Mills in 1999.
4. Silk
Though not an entirely organic company, Silk is always found in the health food section. But since being purchased by the aforementioned WhiteWave, customers and even its former owner, who was essentially ran out of the company, have lamented a dip in quality.
5. Earthbound Farms
Another company purchased by WhiteWave, this time in 2013, and the largest of all organic produce suppliers in the United States.
6. R.W. Knudson's
You'll find their products in the organic juice section in many flavors, but what most don't realize is that they are owned by Smucker's, which publicly supports the use of GMOs.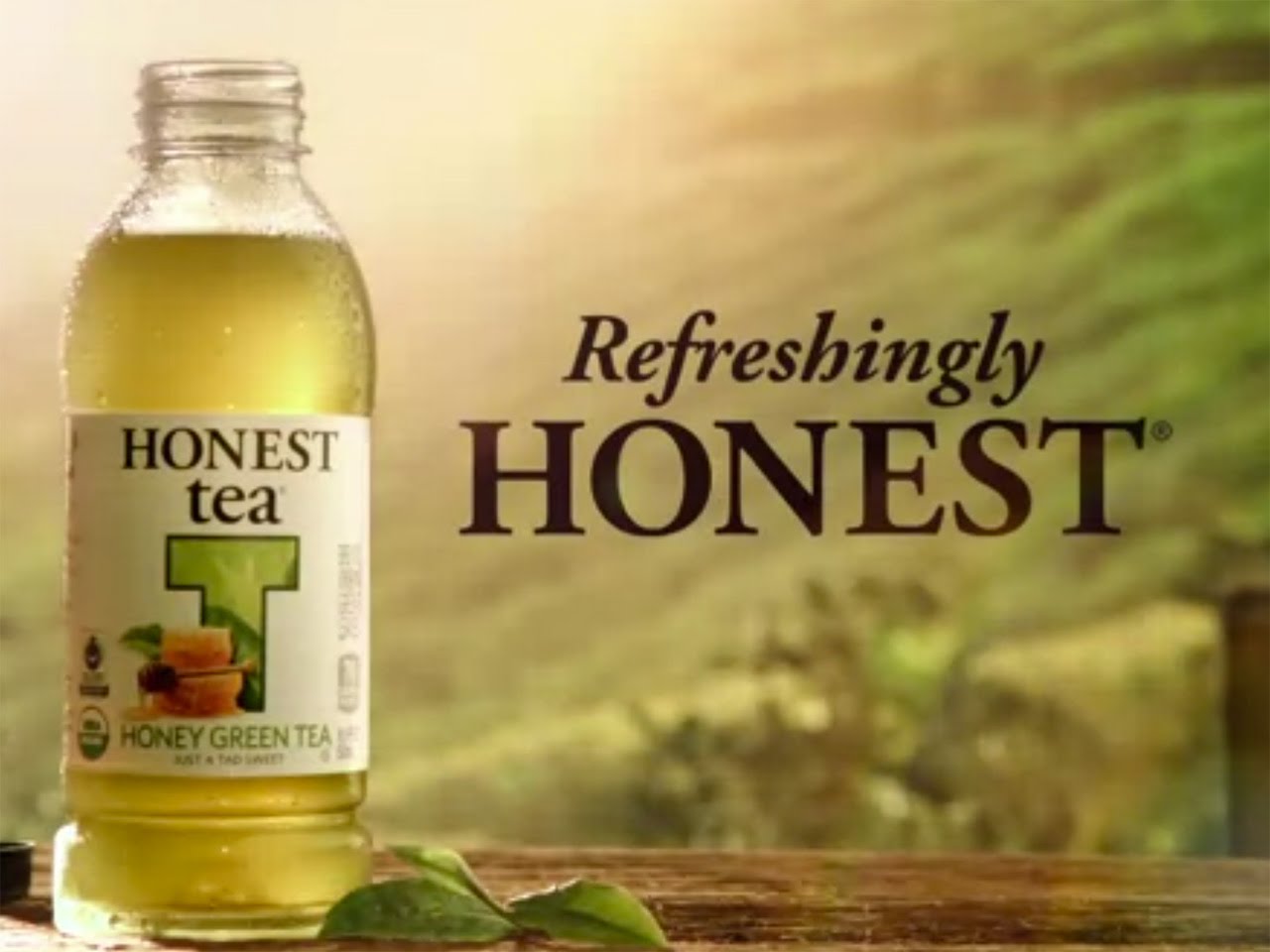 Honest about their ingredients yes, but not quite as upfront about the multi-national giant that owns them (although it does say so on their website).
7. Honest Tea
This company maintains a strong independent vibe, but the truth is they're now under the Coca Cola umbrella — which reached 100% equity in 2011.
8. Applegate Farms
 Few thought that arguably the top distributor of organic meat to the U.S. would ever be sold when they announced they'd be phasing out GM feed in all animals (even non-organically raised) ones. But in 2015 they were swept up by Hormel, one of the most egregiously pro-GMO meat companies out there.
9. Stonyfield Organic Yogurt
 Perhaps the most surprising member of this list, Stonyfield is actually owned by the Danone Group of France, makers of Dannon yogurt and Evian water. This company has done good things for the yogurt industry, but it may be wiser to start buying from smaller companies if you can find them. 
10. Horizon
Subject to complaints and investigations alleging they're more of a factory farm type of operation than an "organic" company, WhiteWave is now pulling the strings of one of America's biggest organic milk and cheese makers.
And while Horizon is a far better option than, say, Kraft, it's hard to justify supporting a company that many believe is the poster child for "big organic" and what they've done to water down standards across the country.
And that's why it's so important to spend your dollars wisely, whether you're a health food junkie or just a fan of a food without harmful synthetic pesticides.
Editors note: Click here to Find a Local Farmer
A quick note from our founder-
Over the past year, my friend Dave at PaleoHacks has been working on a secret cookbook with world-renowned Le Cordon Bleu chef Peter Servold.
Well, today this new this new incredible Paleo Cookbook is finally available to be shipped right to your door for FREE
That's right -- as a special launch promotion, we're offering our brand new Paleo fat loss cookbook to you for free (Chef Pete lost 60 lbs using these recipes!) -- All you have to do is just cover a small shipping cost (international shipping is a bit more).
Get your FREE copy of Paleo Eats Here. (Grab this today, because we only ordered a small batch of these cookbooks for this freebie promotion, and they will sell out FAST!)
Help us create more awareness! Please share this article...
---
FREE BOOK DOWNLOAD (Limited Offer)
Turmeric Fights Inflammation and Cancer:
Learn These 7 Easy Ways To Eat (and Drink) It
"Turmeric is one of the Most Powerful Natural Medicines Known to Man"
Yes, Send Me My Free Book
&nbsp
---
Do You Know Your Body's Most Important Weight Loss Secret?
By J. Davis III
Category: HEALTH
Tags: HEALING | HEALTHY FATS | REMEDIES
Recently, Doctor of Naturopathy, weight-loss expert and best-selling Amazon author Liz Swann Miller, creator of the Red Smoothie Detox Factor, revealed 2 of the secrets to easy, steady weight loss. Secrets the big food corporations do their best to hide from us.
Secret #1: Enjoy real food. Don't fall for the lie that you have to deprive yourself to lose weight.
Secret #2: stop eating out. You will automatically eat less without even noticing.
Then start detoxing your body with tasty, nourishing smoothies that are just as easy on your wallet as they are easy to make.
Because a single day of enjoying Liz' smoothies demonstrated the radical power of her superfood-packed red smoothies to make me feel incredibly good.
Now prepare yourself for one of the biggest weight loss secrets there is. A secret that, when you use it properly, can transform your body and your health.
You probably know most of us eat too much processed food. What you may not know is that it's full of toxic chemicals and substandard, dirt-cheap ingredients designed to make you eat more…and force you to gain weight.
Here's how it works...
"That stuff is just a lot of calories your body can't use," Liz told me, "Some are poison. And all these foods are stripped of the anti-oxidants and anti-inflammatories that help your body detox. The result? Your body expends huge amounts of calories to eliminate some toxins—the rest, it stores in your fat to protect you. This is why most people are hungry all the time. They're not getting energy they need."
"So… what's going on with me? Why am I losing weight but not going hungry?"
Liz paused, then dropped the bombshell.
Your body is designed to burn fat. You just have to let it.
"What? I thought we were designed to store fat?!?" We were Skyping and I was practically shouting. Then I heard Liz say…
What good is a fat reserve if you can't burn it?
Mind blown...
Liz continued: "You're drinking smoothies packed with phytonutrients, anti-oxidants and anti-inflammatories that pull toxins out of you like a tractor beam. Allowing your body to burn those toxin-filled fat stores… and releasing tremendous amounts of stored energy."
So that's why I'm losing weight without going hungry.
Watch Liz' free presentation. It's packed with revolutionary weight loss information—information that works. Because it's based on how nature works.
Click the button below only if you want to wear smaller clothes, breathe easier, move more freely and just plain feel better.
Because when you click here to watch Liz' life-changing presentation, you'll learn
Which calories help you lose weight…and which ones help you gain it…
The "diet" foods…some of them vegetables…that lead to weight gain and diabetes…
The "low-fat" foods that can dramatically increase your risk of cancer.
And the superfoods that rescue your body from this assault by detoxing you…
Revitalizing your metabolism so you can
Shed pounds as well as toxins, renew your body and reset your internal clock by up to 7 years.
For next the week only, Liz is offering the Red Smoothie Detox Factor at 50% off.
Because until now, the Red Smoothie Detox Factor has been available only to Liz' private clients. But now that she's perfected it to work for almost everyone, almost every time, Liz is sharing it with rest of us so we can feel better and look better.
So if you're sick and tired of feeling sick and tired, do yourself a favor.
Get Red Smoothie Detox Factor before the price goes back up.
Because Liz offers a ridiculously good guarantee. You have 60 days to decide you love the Red Smoothie Detox Factor. If you don't love it—for any reason, or even no reason at all —Liz will refund your money. 100%. No questions asked.
So go watch her presentation and get the Red Smoothie Detox Factor.
---> Learn more: Red Smoothie Detox
---
Natural Diabetes Treatment Works Better Than Prescription Drugs *PROOF*
By Richard Neal
Category: HEALTH
Tags: HEALING | REMEDIES | PREVENTION
According the latest statistics, diagnosed and undiagnosed diabetes in the United States is reaching epidemic levels:
Total: 29.1 million people or 9.3% of the population have diabetes.
Diagnosed: 21.0 million people.
Undiagnosed: 8.1 million people (27.8% of people with diabetes are undiagnosed).
Source: CDC Website
Drugs Treat Symptoms, Not Disease
Pharmaceutical companies have been trying to shut these doctors down simply for revealing the truth about diabetes.
Scientific studies have proven that type 2 diabetes can be reversed naturally - but this information has been hidden and suppressed for decades.
Diabetics can normalize blood sugar, and be taken off all medication and insulin injections completely naturally.
Doctors at the International Council for Truth in Medicine are revealing the truth about diabetes in a shocking new online presentation.
In 3 Weeks, 71% Type 2 Diabetics Were Taken off ALL Medication
96% of patients were able to stop all insulin injections and 81% achieved complete relief of painful neuropathy.
Groundbreaking research published by the University of Kentucky, University of California and Newscastle University prove that type 2 diabetes CAN be reversed.
Blood sugar normalizes... neuropathy pain goes away...
Doctors at the International Council for Truth in Medicine have perfected these techniques and helped tens of thousands of their patients end the need for medication and insulin injections 100% naturally.
You don't have to suffer anymore, Learn the truth about your diabetes and stop this disease dead in its tracks right now.
Groundbreaking New Research
Doctors at the International Council for Truth in Medicine are revealing the truth about diabetes that has been suppressed for over 21 years.
Last year they helped over 17,542 type 2 diabetics end the need for prescription drugs, insulin injections and blood sugar monitoring.
This year they're on track to help over 30,000.
In just a few weeks, 96% of their patients are able to stop ALL diabetes medication and insulin injections.
No more neuropathy pain, pricking your finger, or the need for expensive medication.
Learn about this groundbreaking new research here:
---> Learn more about this Natural Diabetes Treatment
---
#1 muscle that eliminates joint and back pain, anxiety and looking fat
By J. Davis III
Category: HEALTH
Tags: HEALING | PREVENTION
I bet you can't guess which muscle in your body is the #1 muscle that eliminates joint and back pain, anxiety and looking fat.
This "hidden survival muscle" in your body will boost your energy levels, immune system, sexual function, strength and athletic performance when unlocked.
If this "hidden" most powerful primal muscle is healthy, we are healthy.
Is it:

a) Abs
b) Chest
c) Glutes
d) Hip Flexors
Take the quiz above and see if you got the correct answer!
P.S. Make sure you check out the next page to get to know the 10 simple moves that will bring vitality back into your life!

==> Click here to discover which "hidden survival muscle" will help you boost your energy levels, immune system, sexual function, strength and athletic performance permanently!
---
More Health Resources: